By Dawn Omboy

On October 5, 2011 an American gray squirrel appeared on the field and ran across home plate at Busch Stadium during a National League Division Series Major League Baseball game between the Philadelphia Phillies and the St. Louis Cardinals.
The squirrel captured the attention of the American media and was adopted as the unofficial mascot of the Cardinals who went on to dramatically win the 2011 World Series, while the Rally Squirrel went on to win the hearts of many Cardinal's fans including second generation groomer Niki Stein and her Mom, Barb Shaffer, a former Creative Stylist.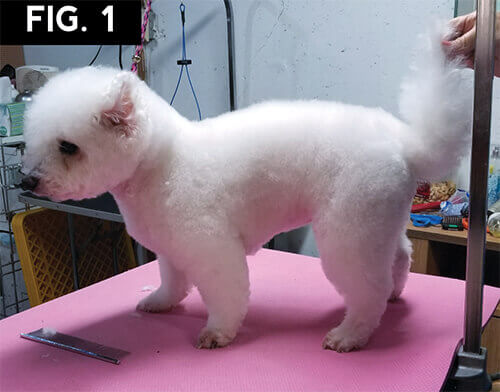 Fig 1) Niki's Rally Squirrel started out as her eleven year old Bichon, Annee.
Fig 2) She got those little squirrel feet perfect on her.
Getting just the right shade of gray proved to be a bit more challenging than Niki had planned for and in the end she resorted to the use of chalks to get the job done.
Fig 3) To make the realistic squirrel ears, Niki left a fringe of hair around the outer edges of Annee's ears and gently secured the ears back with small latex grooming bands. The effect was perfect.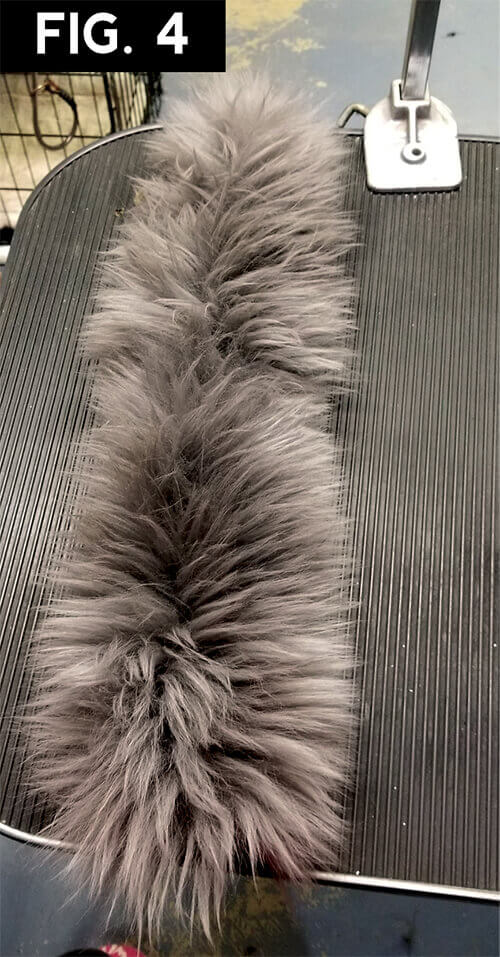 Fig 4) Niki was not sure what to do for the tail of the squirrel but her mom, Barb noticed that I had large pieces of alpaca wool hide I used for demonstrating airbrushing and coat carving that would do the trick. Barb purchased the piece of white wool and the next time I saw the wool it had become a huge, fluffy gray squirrel tail with the help of some chalk and a dab of glue in just the right places.
The end result was a creative groom that everyone has just gone nuts for. Check out the live video showing the Rally Squirrel on Facebook DawnOmboy Queen of Color @dawnomboyqoc.
Making the World more Colorful, one dog at a time…
Queen of Color