By Staff

Sponsored by Groomers Helper, Intergroom, which took place in April at the Meadowlands Expo Center in Secaucus, New Jersey, attracted over 2,800 groomers, making it the 3rd largest grooming show in the world behind Barkleigh Production's Groom Expo and Groom Expo West. The show also featured over 120 vendor booths, establishing a new record for the show.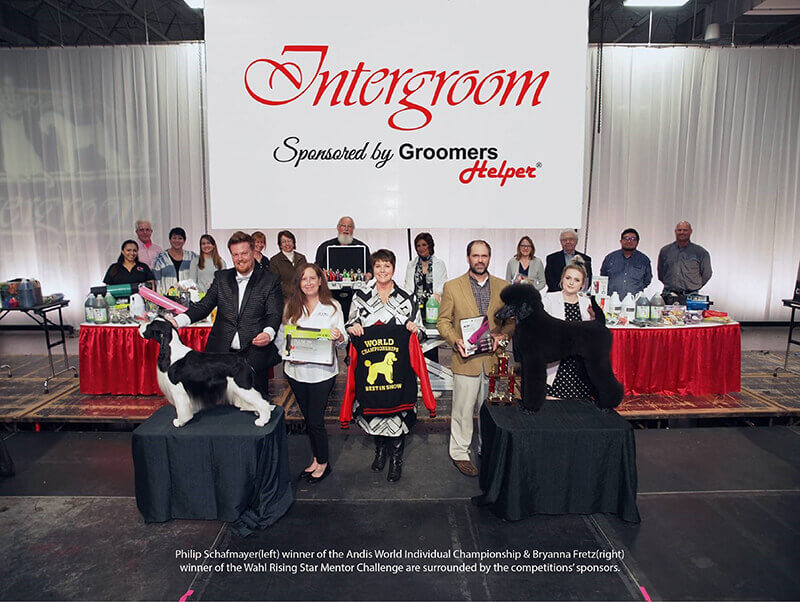 This year's Intergroom featured many exciting changes to the competitions which sparked over $50,000 in prizes and products being awarded from a record number of participating vendors. The Wahl Rising Star Mentor Challenge, a unique competition for intermediate and entry level competitors made its debut. For the first time ever, groomers had the ability to get critiques and advice while in the ring competing. Another exciting addition, the "Tag, You're It" Team Challenge, allowed a team of 3 groomers to work side by side. Groomers from all over the world competed for the title, "World's Best Individual Groomer" sponsored by Andis, and the Wag'n Tails Creative Challenge captured the attention of hundreds.
Barkleigh and World Dog Entertainment are thrilled to announce that next year's dates are set for Intergroom. Mark your calendars for April 2-5, 2020 at the Meadowlands Expo Center. This show is going to be bigger than ever before!