By Kathy Hosler

If there is one thing that is universal, it's that people love their pets. And, it doesn't matter if they are in Australia, Korea, Brazil or Timbuktu…those pets need to be groomed!
The grooming industry as a whole is growing by leaps and bounds with new products and equipment being developed every day. And, with the internet, groomers all over the world have a plethora of information and education at their fingertips. Gone are the days when groomers felt isolated and alone. No matter where they are located, groomers share a lot of similarities. One thing that most share is the passion for learning.
Opportunities for education make it possible for anyone wishing to become a groomer to receive training in almost every corner of the Earth. Grooming schools (online, and brick and mortar), shows and competitions are increasing at a tremendous pace in many countries.
In South Korea (which is the size of New Jersey), there are about one hundred grooming schools. And the pet grooming industry is exploding in China. They have over three hundred grooming schools that graduate thousands of groomers every year. Yet, the demand for groomers is still growing there.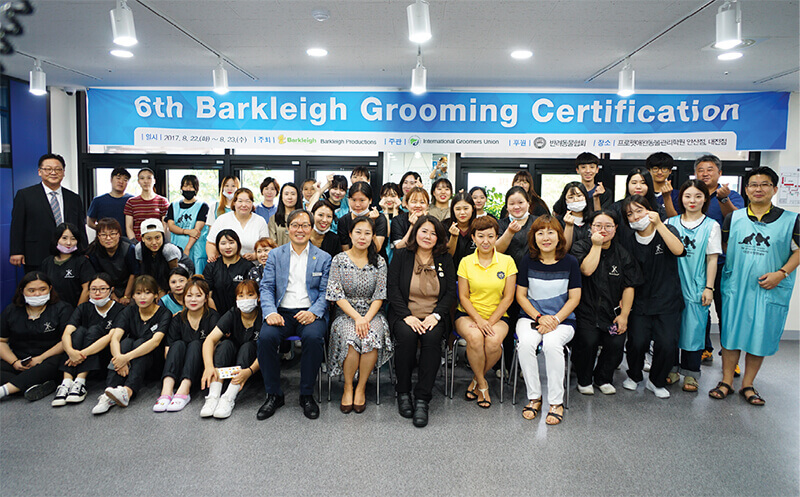 "In China, stylists are required to be licensed," says Judy Hudson, international speaker, judge and certifier for NDGAA. "I recently returned from China, where I judged groomers from beginners to masters. Grooming shows are definitely increasing there too."
"Many countries in Asia do require licensing to be a pet groomer," says stylist, Jennifer Lee. "Some countries require students to complete a full–time course that is two years long."
In Australia there are two types of schools available for groomer training. "We have government–endorsed Registered Training Organisation (RTO) or a Private institute," says Shai–Marie Cheyne, President of the Dog Groomers Association of Western Australia, Inc. (DGAWA). "Both are great options, depending on the learner's needs. Only one will provide you with a qualification at the end that is recognized nationally and the other will generally provide a certificate. Both will provide you with a great network of like–minded people."
A lot of groomers go to great lengths to obtain continuing education to improve their skills. They will attend seminars, sign up for personal one–on–one instruction from industry greats, and even travel to other countries to compete, observe and learn.
In many countries, groomers have banded together to form organizations that help bring professionalism to the grooming industry in their area. These talented stylists put on seminars, grooming shows and competitions, and bring some of the world's most gifted people to share their knowledge and judging skills.
"In Europe, the most popular grooming competition organization is the European Grooming Association (EGA), which holds grooming competitions in almost every European country and hosts the prestigious World Cup Grooming Championship every two years," says Alex Zhou, co–founder of IDGA (International Dog Grooming Academy).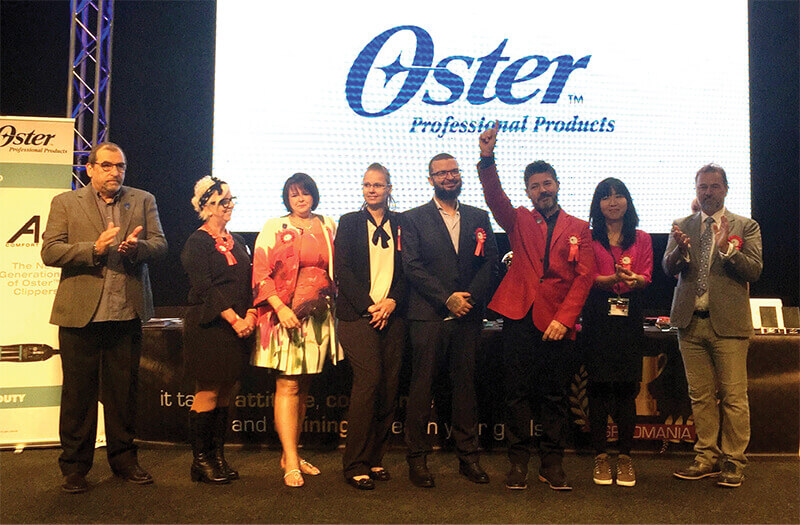 "Likewise, Brazil holds many competitions. The most popular being the Sergio Vallasanti Grooming Event, the Groom Brazil competition and the Master Groom Competition. Most of the classes are very similar to those held in America, but there is a unique competition held only in Brazil that is called Hair Style. It involves a lot of specialized techniques and specific banding of the pets' hair."
"Sergio Vallasanti is a legend in the Brazil grooming industry," Alex continues. "He competed in the United States in the 1990's and now he travels all over the world to speak and judge. There are many talented groomers in Brazil, and a lot of them have traveled to other countries to compete."
Breed standard grooming is done throughout the world, but everyone has their own 'specialty'. The Asian Fusion style of grooming has become very popular all over. But in Japan, it is the preferred styling for most pets.
"Most of my groomer friends in Japan are requested to do Original cuts (Asian Fusion) by their clients," says stylist Komako (Koko) Tanaka. "Less than ten percent of their clients ask for breed standard grooming."
"In Europe, most pet owners own purebred dogs. Poodles and Terriers are some of the most popular breeds," says Alex Zhou. "Hand stripping is big there."
Creative coloring and grooming is very popular in North America and in other parts of the world. "Whether it is just a touch or more," says Jennifer Lee, "color on pets is widely used in Asia."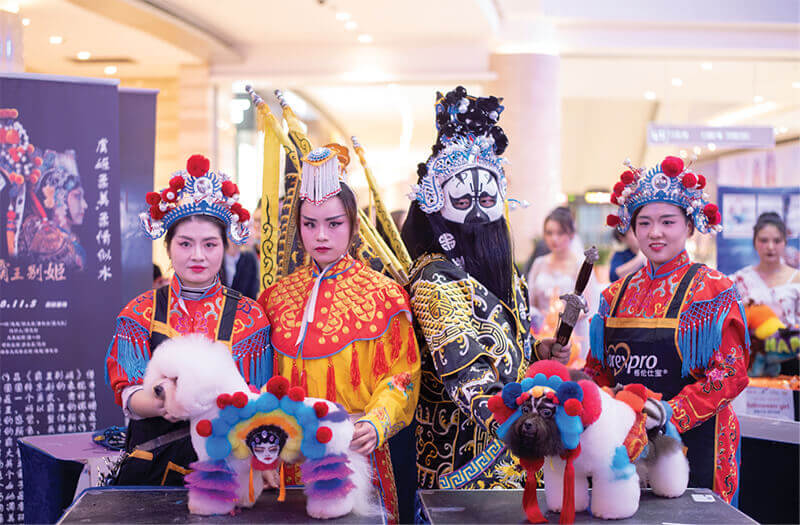 "Groomers the world over face many of the same challenges," says industry icon, Judy Hudson of the Grooming Professors. "One of the struggles is to be recognized as a professional, treated as a professional, and paid as a professional. Groomers who are well educated know their worth. Groomers who do not value education and quality of work, and those who charge just enough to keep people coming in the door, cheapen the industry."
There are unique challenges that groomers in different parts of the world face. "Being from an island (Australia) does have some disadvantages," says Shai–Marie Cheyne. "The cost to travel to other countries to participate in grooming events can be quite high."
Getting the latest high–quality equipment, tools and products can also be a challenge. Shipping fees can be extremely expensive.
Mobile grooming is hugely popular in the United States, and its also big in Brazil and Australia, but that is not the case in other parts of the world.
"There are many obstacles to mobile grooming in Japan," says Koko Tanaka. "Traffic, the narrowness of the streets, and limited parking spaces, can make it very difficult."
The internet has enabled groomers from all over the world to keep in touch, learn from each other and improve the industry.
"We share so much through social media," says Jennifer Lee. "Also, many international friendships have begun and grown through online contacts."
We groomers may come from different cultures, countries and languages, but the things we share—the love of pets, creativity, and so much more —draw us together.