By Staff

Last year, the All American Grooming Show made its debut at brand new facility – The Renaissance Schaumburg Convention Center Hotel – due to the incredible growth the show has seen.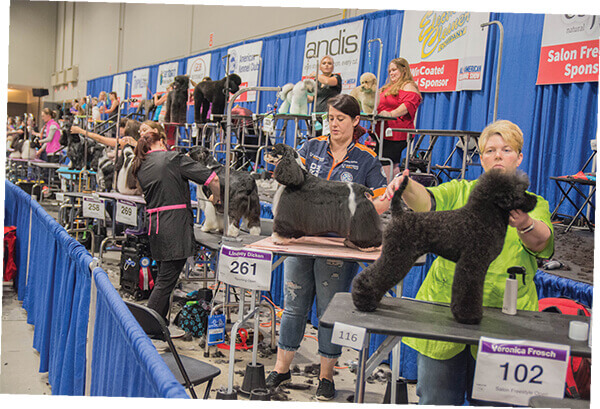 The new location was a big hit with attendees, competitors and vendors alike. It provides the perfect setting for preserving the tradition and character that was originally instilled in the show by the late Jerry Schinberg, while still allowing for the newest and most progressive elements of the ever-changing grooming industry.
This year we predict to see a record number of vendors, as well as attendees, which will follow the trend of previous years where the show grew each year – making it the largest grooming show in the Midwest.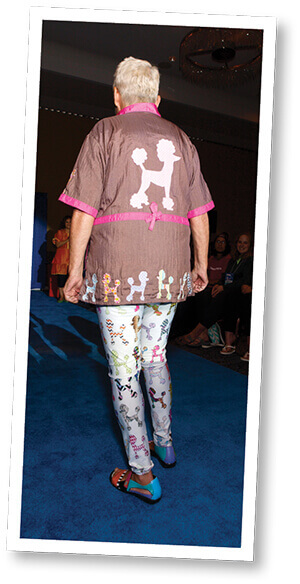 Some of the highlights of the show include GroomTeam-sanctioned contests, the Rescue Round-up and Abstract Design Runway competitions, and the "Knock Your Smocks Off" smock design contest – which is unique to only the All American show.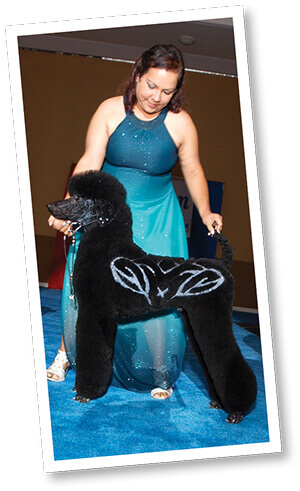 Additionally, you will get a top-notch education with over 60 educational seminars to choose from. With everything from mobile grooming to cat grooming to business topics, even the most seasoned grooming professional is sure to learn something new!
Some of the newest and most popular programs include "The Rosetta Bone: Decoding Canine Social Dynamics" with Khris Berry, "Stylized Poodles in a Flash" with Blake Hernandez, "Asian Style Trims for the Everyday Groomer" with Joshua Morales and "Salon Sanitation Certificate Course" with Corina Stammworthy, among many others.
Following the Abstract Design Runway competition and "Knock Your Smocks Off" contest on Saturday, will be the All American party – free to all attendees. This is always a highlight of the show, as it gives groomers a chance to let loose and make new friends with those who share their passion for the grooming industry.
So if you've never been to a grooming show, or make it a yearly tradition to attend – be sure to put the All American Grooming show on your calendar for August 8-11, 2019  – because this is one you will not want to miss!
For more information and to register, go to www.AAGroom.com.