By Sheila Goffe

The American Kennel Club shares your love of dogs and commitment to their wellbeing.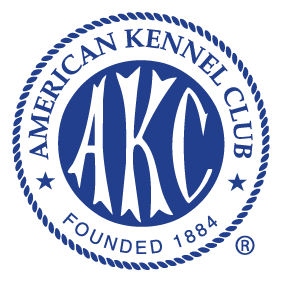 In the next few columns, we're looking forward to introducing you—or reacquainting you—with the AKC and the wide variety of resources and programs we offer you and the dog–owning public to advance responsible dog ownership, the health and wellbeing of dogs, and assure the future of purpose–bred dogs. We also share a commitment to protecting the opportunity for dog lovers to work in a profession that celebrates purpose bred dogs or to choose the breed of dog that's the right match for their lifestyle.
We believe that appropriate grooming to ensure health and wellbeing is part of responsible dog ownership. The time a person spends with their dogs in activities such as training or grooming helps build the bond between dog and owner. AKC offers a wide variety of activities and educational programs that promote high standards of care and engagement without government over–regulation of responsible dog owners and professionals. AKC's SAFE Salon, a national leading health and safety certification program for grooming professionals, is an example of the high standards we promote.
What is AKC Government Relations?
Laws and regulations impact everyone's life. Most laws—like speed limits or traffic laws—are designed to protect the public. Our elected officials constantly work on advancing new laws to address all kinds of issues they see in society. Legislators can't be experts in everything, but at any given time, they may be expected to come up with legislative solutions to address any topic or problem.
Often, calls for new laws are loudest after a very public incident or tragedy. We've seen this recently in calls for new laws to regulate all groomers following the tragic death of a pet at a grooming salon. At times like this, it's important that lawmakers know who the experts are and have access to people who can help them understand the issues and offer reasonable and appropriate advice.
The American Kennel Club is the leading expert on dog issues in the United States and created the AKC Government Relations department (GR) just for this purpose. AKC GR provides expert resources regarding canine policy and legislation to dog owners, lawmakers and the public. AKC GR works to make sure that all measures impacting dogs and their owners are reasonable, enforceable and non–discriminatory. AKC GR provides model laws, policy recommendations and a wide variety of other resources for you to make an impact on laws that affect you.
AKC GR's team of nine professionals educates and informs dog owners and enthusiasts about potential legislation and regulation that may impact your dogs or dog ownership in any way —including grooming. Each year, the GR team tracks more than 2,000 bills on the federal, state and local level that have the potential to impact breeders, groomers, participants in AKC events, or those who simply own dogs. Beyond notifying you of potential issues, GR can also provide a wealth of resources and work alongside you so that together we can fight for the dogs we love.
AKC GR's comments and action on legislative issues are based on analysis of the details of each individual proposal, in accordance with AKC's policy statements and what is in the best interest of dogs. In 2018, the AKC GR department worked on several groomer regulation bills in New Jersey and New York, as well as local communities, and we anticipate several more this year.
As canine legislation and regulations become increasingly complex, the devil is in the details. Just the selection of words such as "and versus or" and "may versus shall" in a bill can have a major impact for dogs and dog businesses. For example, did you know that some tethering bills aimed at restricting dogs tied up with chains can have unintended but serious negative consequences for your grooming business?
Why Should Groomers Care About Canine Legislation?
In the last several years, AKC has monitored an increasing number of proposals at the state and local level that are designed to license and regulate professional groomers and grooming salons. In some cases, proposals have been introduced in response to a tragic and negligent accident at a grooming salon. In other cases, proposals are a response to recognition of a general need.
The AKC GR department believes that it is vital for all dog–related businesses to remain vigilant in following all dog–related proposals in their state and communities, even if they do not believe the bill will impact them. Bills regularly change during the legislative process, and it's not uncommon for a last–minute amendment or a poorly written proposal to create horrific unintended consequences.
Consider this: A well–meaning legislator wants to introduce a bill to stop dogs from being chained out in extreme temperatures. Unfortunately, the way some such measures are written, they prohibit all "tethering", including the use of a grooming table. AKC GR works hard to ensure that dog businesses, canine sporting events and dog owners are not negatively impacted by overly broad regulation.
Another example of potentially problematic legislation are bills that require state establishment and oversight of expensive professional groomer training and licensing programs. Some of these programs establish arbitrary requirements that lack the input of experienced groomers and animal professionals. AKC strongly supports health and safety training and certification, but is cautious when it comes to arbitrary regulations that can stifle best practices and discourage innovation.
What Can You Do?
Just like any other profession, sometimes one bad apple can create chaos for many. As part of AKC's commitment to advancing responsible dog ownership, we encourage dog owners and groomers to cultivate positive relationships with elected officials, especially at the local level, before an issue arises.
AKC GR helps you by providing talking points, data, sample letters, and a wide variety of other resources that you can personalize and/or just print out to send to your lawmakers. And when an issue does arise, we can help with that too!
Stay tuned for more information and updates about dogs and public policy. In the meantime, visit the AKC's Legislative Action Center (www.akcgr.org). This site provides legislative tracking and alerts on legislative proposals, bills and regulations, blogs, updates on dog–related issues from around the country, resources about the most common issues, talking points on key issues, and a host of other resources designed to help dog owners and experts communicate with elected officials. While you are on the site, sign up for the Government Relations monthly newsletter, Taking Command, to stay up to date on dog policy issues, the latest legislative updates from AKC GR, and tales from the "trenches" from advocates who are succeeding in advancing dogs and the rights of responsible breeders.
Whether you are actively fighting legislation or looking to help spread the word about the importance of purpose–bred dogs, the AKC Government Relations team is here to help, but we can't do it without you! If you become aware of a pertinent dog–related ordinance, we encourage you to contact AKC GR at [email protected] or 919–816–3720.