By Melissa Viera

There is never enough time in a day for busy groomers. But managing time well and knowing how long each step of the grooming process should take, from intake to check–out, will allow you to be fully present and do your best work without your clients feeling like they are being rushed out the door when they drop off or pick up their pets.
Dedicating a little bit of time for the intake process of both new and returning clients will set you up to achieve customer satisfaction and even exceed their expectations. Not only does intake involve collecting and reviewing important information and getting to know your new clients, but it is also involves sales, bonding with the pet, and making sure that there will be no errors in communication.
Whether you are in charge of intake and grooming, or have other staff members that are in charge of the front desk, having a plan in place to ensure that intake is handled in a professional and consistent manner is a must. The following are seven steps you can aim to accomplish during the intake process to help with the big goals of happy customers, happy pets and a successful business.
1) Learn to Sell Even If You Do Not Consider Yourself
a Salesperson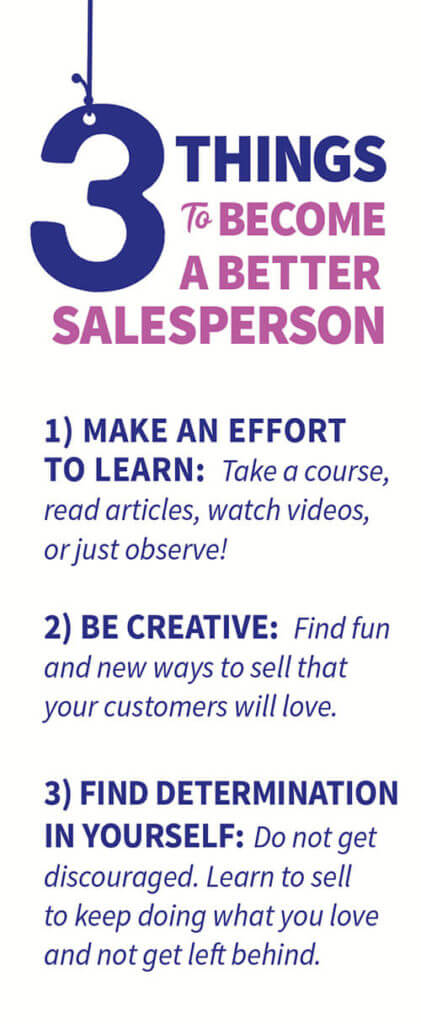 Groomers tend to be people that truly love what they do—grooming and working with animals, which is why not every groomer will feel like they are also a natural salesperson. No matter what type of business you are in, sales are at the heart of what you do. If you are not selling, then they are not buying, and where does that leave your business a year from now? In order for a groomer to keep doing what they do, if they are either operating their own business, working as an independent contractor or in charge of getting clients to re-book under them in any way, they must have some sales skills.
Chances are, you are already selling without even realizing it. If you talk to your clients about the importance of reserving their next appointment ahead of time, you tell them about your add–on services, or you show them your new favorite item for sale that just came in and is sitting on the shelf, then you are making an effort to sell something that the person in front of you might not have considered otherwise. Even if selling feels awkward at first, or you don't consider yourself outgoing enough to ask people to buy something extra or re-book, you have the ability to improve and become skilled in sales. There is nothing wrong with asking someone if they want to add a service, or look at a product. In fact, the customer might be happy you asked.
During intake, you are making sure that the customer is going to be happy with the services that you are about to provide. As you are going over the services with them and discussing styles, don't be afraid to let them know about the menu items you offer that they may not have known about, if it relates to them. Even if you have a sign that shows everything you have to offer, a lot of people will likely view it and forget to ask. Can you recall how many times you have been in a restaurant or at a salon and noticed something interesting on the menu but forgot to bring it up when it was time to order or go over your services? Even if you get nine out of ten clients that reject the extra services, or even if all of them do in the beginning, you have showed them that you care about providing services suited to them by bringing up the add–ons like facials or special conditioning treatments, for example, that they may not have known about.
To become a better salesperson there are three things you should do immediately. The first is to make an effort to learn. Learning might involve taking a course, reading articles and books and watching videos, or just observing when you are on the other end and someone is trying to sell something to you. The second is to be creative. Find fun and new ways to sell that your customers will love. Third, is to find the determination in yourself to not get discouraged. If you love what you do, and you are the person responsible for keeping clients coming back and making sure you hit daily revenue goals, then you absolutely have to learn to sell in order to keep doing what you love and not get left behind.
2) Have Them Sign Service Orders
Going over grooming services with your client before you groom their pet is a normal part of what you do, but what happens if they come back to pick up their pet and say that they did not want their dog clipped down, or they did not want to add the flea and tick bath, even after you thought it was clearly agreed upon during discussions? Whatever services you are going to provide, including those add–ons we talked about, go over them with the client and have them sign a service order with every service that they are requesting checked off or initialed. Make sure the pricing is clear as well! Simple and easy to understand service orders will prevent miscommunication and unhappy clients.
3) Collect Info & Check It Twice
Whether you collect client information before their first scheduled appointment or at the time of their first visit, it is important to check that everything is accurate before they walk out your door. Even regular clients will have information changes that are important to update in your system. A few ideas of things to maintain in your records include; at least two phone numbers, including an emergency contact, the client's address, records for each pet, and up to date vaccine records and a rabies certificate. Using software can help save time when it comes to pulling up and reviewing client information quickly and there are many different types of software options out there.
4) Get to Know Your Clients by What They Say & Don't Say
While you are doing intake, you will have the opportunity to get to know new clients. Clients might have questions or concerns that they do not bring up until they have a reason to. Learn to pay attention to the people you are talking to rather than stare at the computer screen or stare at their dog the entire time. People say a lot with their body language and being fully present with the person you are talking to will show you things you might otherwise miss. Take the time to get to know your clients and answer their questions. They should feel comfortable and at ease with you.
5) Bond With The Pets
During intake you will meet the pets. Spend a little time getting to know them and taking note of their behavior. Be prepared to use different techniques to make the animal more comfortable before going over them more thoroughly. Sometimes getting a dog to play a game of tug, walk with you around the storefront, or offering a treat will help. Very nervous animals will not respond to your invitations to bond. Being trained and skilled in animal body language and understanding how to approach and handle fearful animals and when not to approach animals is a must. Treat the pets that come to you as if they were your own, welcoming them with love and respect, and respect the animal's space and boundaries. Even just a few moments of attention before grooming can be beneficial.
6) Go Over The Animal
As you are getting to know the animal, you can begin to go over them with the client still present. This is especially important for new clients. This is when you can discuss style options and point out any lumps, skin problems, cuts, parasites, matting, or anything else that you want to confirm that the client knows about before the pet is groomed. Have a space for noting any issues the pet might have on the service order or a separate form so it is clear to both parties that the pet had these things before the grooming services.
7) Improve With The Feedback You Get
You might think that most of your feedback comes after the grooming is complete, but when you pay attention to your clients, you will learn a lot during intake as well. There is always room to improve. Your clients will tell you directly or through their actions if any part of the intake process is concerning, confusing, or taking too long. Find out where you are weak and work on making the necessary changes, and if you need more feedback, you can always do test runs of the process with other staff members or friends and family.
Getting to know your clients and their pets, collecting information, going over services, and talking about the services they might not have known about is a lot to do in a short amount of time. By combining these things into one neat process, and always working towards improving the process, you will be able to get a routine down that works. Having a routine and giving yourself a planned time limit for intake and each step of the grooming process allows you to schedule and plan accordingly. By sticking to a routine you will also be able to train other staff members to do the same so your business runs smoothly and consistently.
If you are someone thinking about starting a business, knowing exactly how you will go about day to day operations like intake should be addressed in your business planning as it will help you understand how you will need to price your services, schedule appointments, and what needs to be accomplished each day to reach the bigger goals. Each and every small step can make a big difference. Ignoring them can slow you down and cause problems in the future. ✂