Photos by Aristocats Feline Day Spa
One day, Sarah Warner was busy working in her mobile dog grooming business in Sydney, Australia when a client asked her to groom their cat. "I was naive and thought, 'What's the worst that could happen?' And that was the beginning of my cat grooming journey," Sarah shares.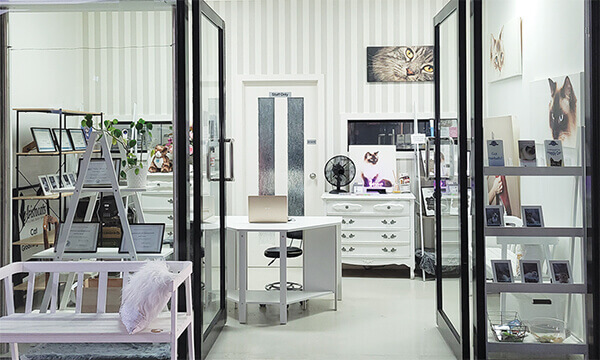 One of Sarah's dear friends owned Aristocats Feline Day Spa and suggested she buy her business and carry it on. The timing was right, and six months later, Sarah sold her mobile business, moved 1,000 miles from Sydney NSW north to Brisbane QLD and began running Aristocats Feline Day Spa. She says her journey from mobile dog grooming to a cat-only grooming business was serendipitous.
Sarah took the business from five hours a day, three to four days a week to eight hours a day, five days a week within six months. However, pretty quickly, she realized that was too much, so she dialed her hours back to find a happy medium.
"It was only after a couple of years that I found that I was swamped with clients that wanted to see me on an irregular schedule. That made it hard to squeeze in the ones that wanted to attend more frequently," Sarah shares.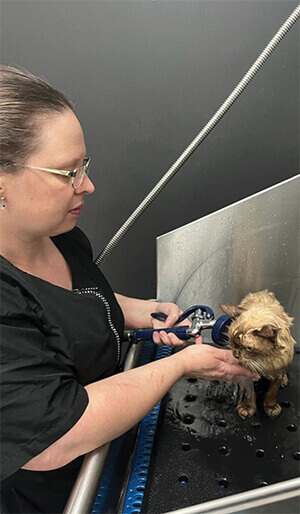 Realizing the less-frequent clients left less room in her schedule for those who wanted regular appointments, Sarah decided to prioritize those few clients who come in more frequently over the many that come in less often. So, in 2019, she reduced her client numbers significantly. Additionally, she added a membership that put all her cats on a monthly or bi-monthly schedule.
"I have space for 200 cats per month, and no cat ever attends their appointment 'overdue' or in a mess," she adds. "Another bonus of having cats attend regularly," Sarah continues, "is that they are all very used to being groomed, which helps significantly with efficiency."
That efficiency also allows her to juggle appointments easily: "If a client needs to reschedule their appointment at the last minute, it's often not an issue to add the additional cat to the day. While we wouldn't want to do it every day of the week, the salon can accommodate up to 15 cats rather than the ten we usually groom," she says.
Sarah also expressed the importance of setting her first-time clients up for success: "Many clients are concerned for both the welfare of the cat and the groomer. They've heard all the horror stories about cats and water," she continues. "Some have even tried to groom their cats themselves with traumatic results for all involved. I remind clients that every cat I have ever groomed started with a first groom. We don't know how it will go until we try it."
Sarah books her first-time cats in for the end of the day, and they make sure the dryers on when the cats arrive so they aren't startled by sudden loud noises. They also have warm water, shampoo, and fluffy towels ready and waiting for them.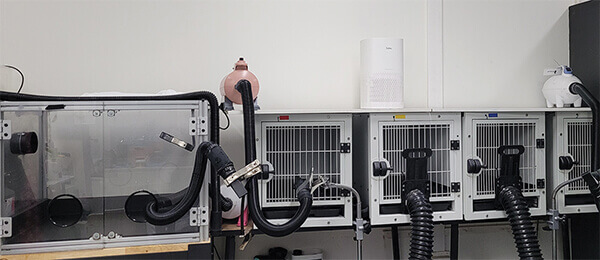 Next, she considers the cat's health, temperament, coat type and condition, as well as age and past grooming experience. This way, she can advise on an appropriate groom.
"This leads to far better outcomes and a more trusting relationship between cat and groomer than simply asking the owner what they would like the cat to have done," Sarah shares.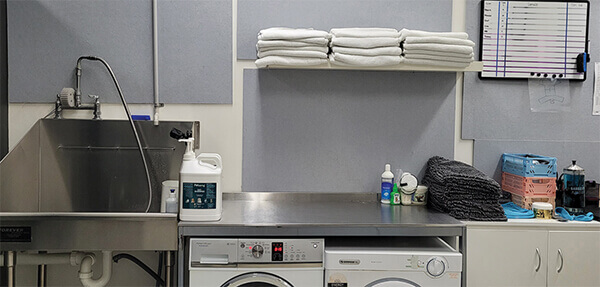 "My favorite part of cat grooming is sending a cat home looking and feeling its best," she continues. "My clients keep coming back because their cats are happier at home when they are clean. Would you rather give your cat pats and cuddles, let them sit on your lap, invite them onto your bed, and share space and time with them more if they were clean or greasy, shedding hair and have a dirty bottom? It's not that dirty cats aren't loved or shown physical affection, but who wouldn't prefer a clean, soft, sweet-smelling cat? That's why I love what I do."
The mission of Aristocats Feline Day Spa is to create happy and healthy relationships between cats and their people through regular, preventative skin and coat maintenance. The name of the salon itself evokes relaxation.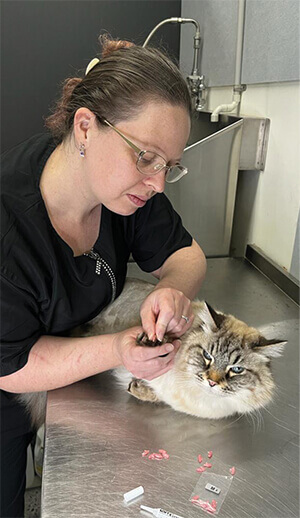 Sarah says, "The previous owner modeled the salon after day spas that people enjoy spending time in and wanted to show clients that we provide the same philosophy of relaxation, care, and skin and hair maintenance for their cats as they would want for themselves. We keep this in mind when making decisions for our cats, clients, and the business as a whole.
"As a cat groomer," Sarah continues, "I can only do what I do if the cat and owner trust me. Making thoughtful and compassionate decisions daily helps build that trust and leads to positive outcomes for all."
While Sarah is the only groomer in her salon, she expresses that her support staff make all the difference. Her assistants help with client inquiries, check-in and check-out, wash towels and sweep the floor.
"I have two support staff, and they are like a Formula One pit crew. They help me to do what I do best. By outsourcing the administration and housekeeping tasks, I have more time in the day for grooming, and find that I am far more efficient when I'm not interrupted by the phone or in-person inquiries," She shares.
Sarah also enjoys spreading her grooming knowledge to others: "I am very fortunate to have had the opportunity to teach many cat grooming students in my salon. Whether in my salon or theirs, sharing the knowledge I've gained over the last 20 years is something I will always consider myself so lucky to have the opportunity to do," she concludes. ✂️